About
This Lilly Endowment funded program is engaging with 40 congregations (ten per year for four years) who will work through an extensive self-assessment, facilitated by Yale Divinity School students in their final year of study, identifying areas of congregational life ready for new direction, for reimagining.
Each congregation will launch new initiatives supported by the cohort, by the divinity school resources, and by visionary leaders. The evolving process is being shared via this Reimagining Church website, so that congregations far and near will be able to follow each church's efforts, and perhaps model their own reimagining process at the same time.
 
Mission
Reimagining Church: New Models for the 21st Century is a collaboration between Yale Divinity School and congregations seeking to engage in transformational learning, experimentation and growth. The Reimagining Church Project invites congregations to dream about and then live into their calling to be vibrant communities where people can worship, build community, and work together. 
Reimagining Church makes use of the resources of Yale Divinity School, its world class library and facilities to create meaningful, impactful experiences resulting in renewed vibrancy within churches responding to and living within an ever-changing world. The initiative invites and partners with congregations as they examine their social and cultural contexts and develop their ministries in ways that will activate a renewed vision, mission and vibrancy. 
Collaborative, Coordinated Work
Church Teams, YDS Staff, Visionary Leaders, & Cohorts
Congregations appoint work teams of 5 members and one staff person, who meet together regularly, and with the help of YDS Student Facilitators, sketch out a picture of who the church has been, while making some tentative claims about who they hope to become. Then, through engagement with the cohort of ten congregations and Yale's Visiting Visionary leaders, each congregation will design steps forward and an action plan for that new vision.
Visionary Leaders
One of the remarkable parts of this year-long experience is the chance to work closely with nationally known visionary ministry leaders. These guests will join us, ready to tell their own story of visionary ministry, and then to focus on the work of each of the churches, helping them to imagine the kinds of transformation that can be possible.
Past Guests
Rev. Becca Stevens is an Episcopal priest and the founder of Thistle Farms, in Nashville. Thistle Farms is a widely recognized model for Christian outreach, a housing first network for women survivors of addiction and sexual violence. Thistle Farms uses economic development as a tool for personal empowerment and relies on faith for changing lives. 
---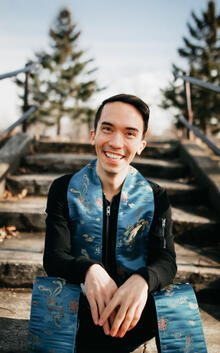 Rev. Tyler Sit is the author of Staying Awake: The Gospel for Changemakers. Read about him here.
---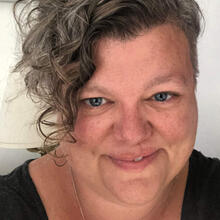 Rev. Sharon Fennema is the Join the Movement curator and storyteller for the UCC. Learn about Join the Movement here. 
---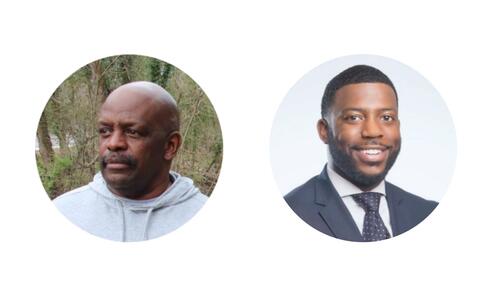 The Rev. Michael Martin from the Stillmeadow Community Fellowship and the Rev. Mark-Anthony Montgomery from Union Baptist Church in Baltimore lead ministries that are profoundly engaged with their environmental surroundings. Each congregation has found ways to focus on eco-theology, an extended conversation about the ways that we relate to our environment as people of faith.